CHIRO / THERAPY / MediSPA / Therapy Devices
Fluidotherapy Single

SKU: qmeFLU110D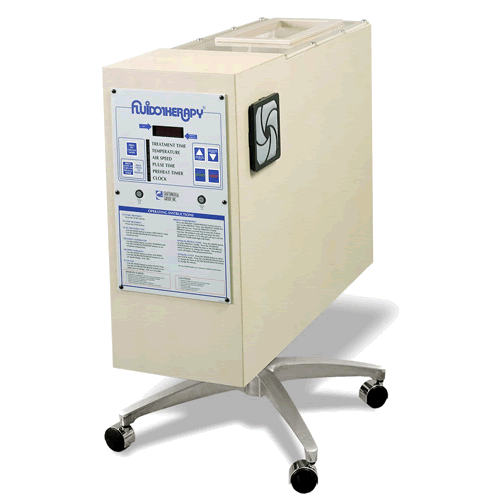 Description
This unit works to generate the mechanical effects of skin desensitization and limb buoyancy.
Features
Electronically programmable user preferences. Adjustable controls allow regulation of treatment time, temperature range, airflow (particle speed), pulse mode(pressure oscillation), and time of day.
Each unit has an automatic treatment timer, a wake-up preheat mode.
Casters (locking on some models) for mobility.
Price: $4,715.00