GENERAL MEDICAL / AEDs & Defibrillators
Heartstart Onsite

SKU: QMEOnsite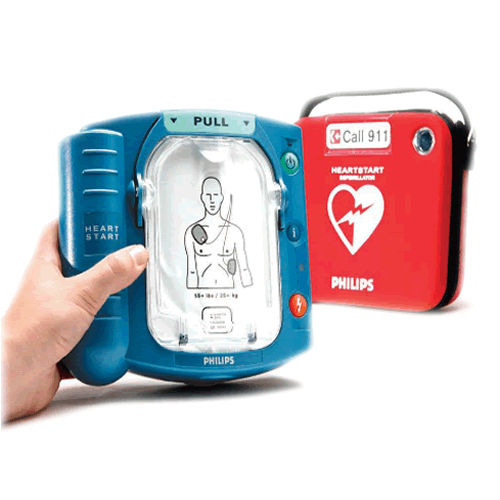 Description
Weighing just 3.3 lbs., this small and lightweight defibrillator can be easily carried to the patient's side. Using clear, natural voice instructions, the OnSite Defibrillator guides you through each step of defibrillation and CPR.
Integrated SMART Pads placed on the patient's bare skin transmit information to the defibrillator, which senses and adapts to your actions every step of the way.
HeartStart OnSite includes proven Philips technologies for heart rhythm assessment (SMART Analysis) and defibrillation energy delivery (SMART Biphasic). And like all HeartStart defibrillators, the range of use is from infants and children and even adults.
Price: $1,395.00