GENERAL SURGICAL / Hand Tables
Hourglass- Phenolic

SKU: qme321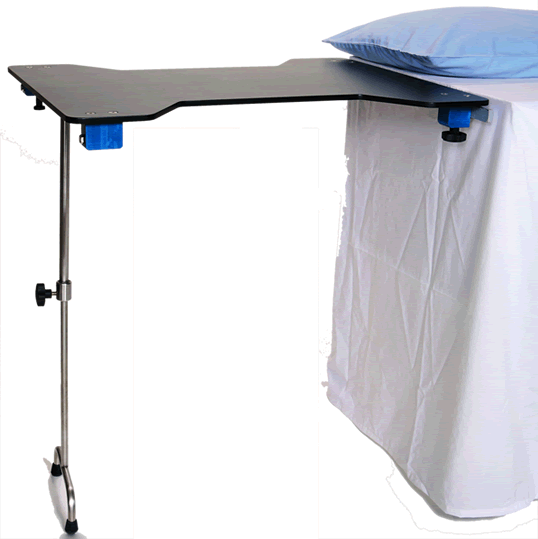 Description
Hourglass shaped hand table for upper extremity surgeries.
Features
Radiolucent phenolic top
Hourglass shape expands the table width to 24" at the ends to enhance the surgeon's comfort.
Clamps positively to operating room table with unique Posi-Lock clamps, providing unmatched stability.
Built in handle allows effortless carrying and also acts as a convenient storage bracket, giving you a place to hang it from.
Specifications
Operating 5urtace is 15" x 32" to accommodate a wide range of procedures
Leg adjustment range 12",
Price: $769.00